King Telecom Co., Ltd.,
an affiliated company of King Corporation Group, is Thailand's renowned supplier and service provider for computer and telecommunication equipments. We are proud to have long served many Thailand's government agencies and leading companies, and to be a part of technology development in Thailand.

It is our ambition to enhance our client's operational efficiency with products that conform to international standards and prompt services by our team of experts. Driven by trust and recognition from clients, we continue to improve our capabilities to ensure every expectation is fulfilled with upmost satisfaction.

Our services is telecommunication engineering service consist of the followings:
• Survey, design and install Base stations both mobile and radio.
• Survey, design and install optical fiber and copper wire networks both field work and in the building.
• Supply and install telecommunication equipments such as Microwave Link Communication system installation and Teleconferencing systems installation.
• Optical fiber network maintenance.
• System integration service.
• Provide consulting service to advise and/or resolve any technical issue for telecommunication.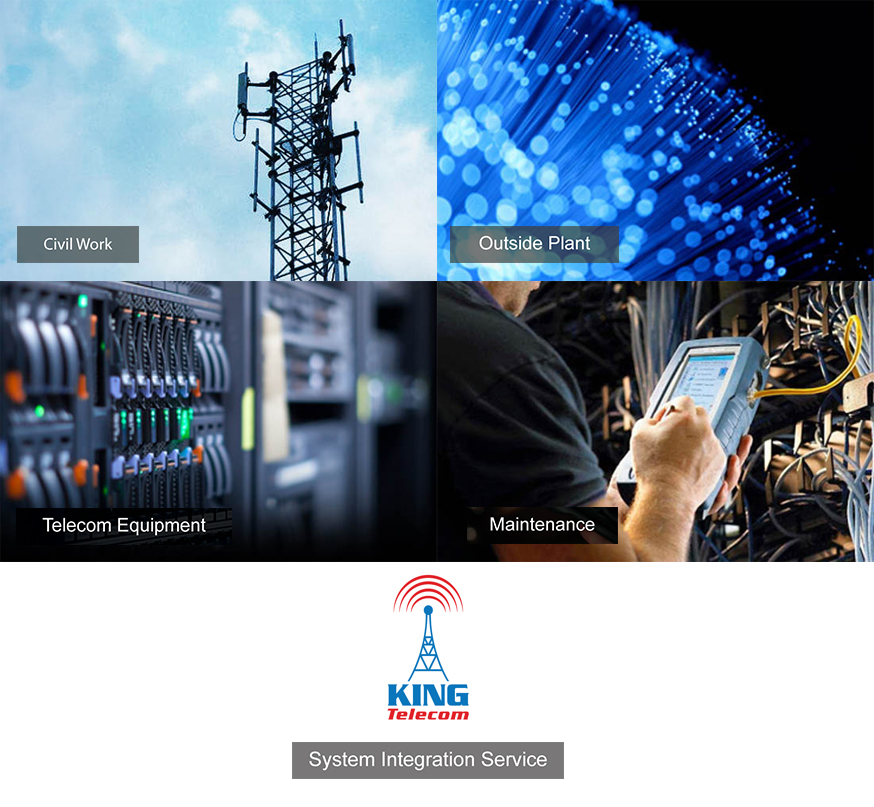 Contact Us
King Telecom Co., Ltd.
Bangna Complex M9
20 Soi Bangna-Trad 25
Bangna Bangkok 10260 Thailand
Tel. : +66 2 744 1222
Fax. : +66 2 744 1112
Email : contact@king-telecom.com
www.king-telecom.com